Company Profile
---
Caribe Travel Marketing, Inc. was established in March 2002 as a part of Treasures of the Caribbean International to focus its sales efforts in the Caribbean.

Treasures of the Caribbean, has been the General Sales Agent (GSA) for Dollar Rent A Car since 1994 with exclusive contract for the Bahamas, Jamaica, Bermuda, Turks & Caicos, and the Cayman Islands.

Caribe Travel Marketing has been named the Exclusive General Sales Agent for Dollar Rent A Car in the Eastern Caribbean including the Islands of Aruba, Trinidad & Tobago, St. Lucia, St. Martin, St. Marteen, Grenada, Barbados, Martinique, Guadaloupe Antigua, and Vincent.

In addition to the promotion of car rental through the brands Dollar, Thrifty, and Hertz, Caribe Travel Marketing promotes Hotels in the Florida area and beyond. Book your Stay/Drive packages today!


Management Team

---
The Lindo's name has been associated with the Car Rental Industry for the past 50 years, beginning with the year 1966. Lindo's Rent a Car and Tours, in Jamaica, along with Don Lindo and the late Vernon Lindo Sr., a Jamaican businessman, who had multiple department stores on the Island.


Lindo's Rent a Car in Florida was started in 1976, and grew to be one of the largest privately owned Car Rental companies in the State.


In Orlando, FL, the largest car rental market in the World, Lindo's fleet exceeded that of every other company, including Hertz and Avis. Lindo's Rent a Car was sold to Chrysler in 1991, and its business was merged into Dollar Rent a Car. A street bearing the name "Lindo's Drive" exists today off Sand Lake Road near the airport, at the site of Lindo's Rent a Cars final location.


Vernon Lindo second generation started the voucher business in the Caribbean and Bahamas and is still increasing his service to the Caribbean traveler .


Hopefully Vernon Lindo the third will carry on the tradition and family business along with Vernon & Victoria Lindo his Father and Mother.


TREASURES/CARIBE LLC and Treasures of the Caribbean International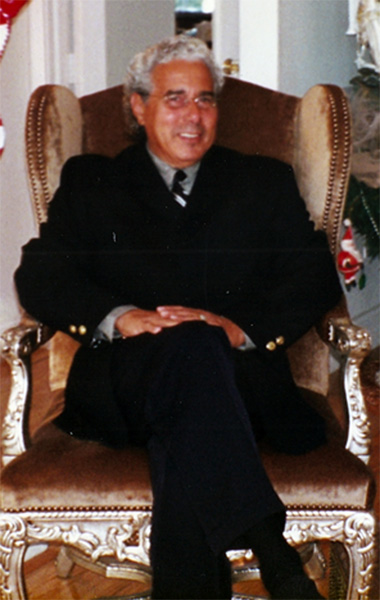 Vernon Lindo President GSA for Dollar and Thrifty Automotive Group / Tour Operator 18 Yrs
954-636-4082

Victoria Lindo Vice President / Treasurer
954-636-4082